Meet Dr. Mark Riggs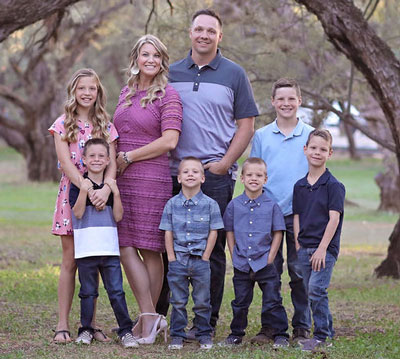 Dr. Mark Riggs, a native Arizonian, was born and raised in the East Valley. As a teenager, Dr. Riggs suffered a sports injury that led him to seek chiropractic care which then sparked his interest in the field. He proudly claims, "the relief I got after just a few treatments was amazing and made all the difference I needed to be able to quickly get back on my feet!" With minimal knowledge of anatomy and his own personal experiences, young Dr. Riggs' desire grew to help others achieve care and relief through Chiropractic.
Chiropractic Education
In 2008, Dr. Riggs graduated from Chiropractic College. There he studied many different techniques including Palmer techniques, extremity adjustments, TMJ treatments, and prenatal adjustments. He has since practiced in Texas and parts of Arizona with a recent full-time office in Queen Creek. Dr. Riggs specializes in treating patients from all ages and backgrounds including infants, children, college athletes, seniors, and people suffering from motor vehicle accident injuries!
Outside of the Office
While out of office, Dr. Riggs spends much of his time with his amazing wife, Kristi, and their 6 beautiful children – all of which are TWINS! When he isn't chasing down all 5 of his rowdy boys, coaching a little league game, or rooting for his daughter's volleyball team, he likes to explore the outdoors by camping or hiking.
Ready to get started?
Contact us today so we can help you take your first step towards better health.
CONTACT US »
---
Dr. Mark Riggs | Desert Mountain Chiropractic